PSYCHOTHERAPY
 Spanish and English
EARL'S COURT & MARYLEBONE
¨People are disturbed not by things but by the view of things.¨
                                                                                                                                                                                    Epictetus (Stoic Philosopher)
Cognitive Behavioural Therapy
Cognitive Behavioural Therapy (CBT) is a proven approach to psychotherapy. It was designed to help people develop effective coping strategies for a wide range of psychological issues and emotional problems.
If you experiencing one of the following symptoms:
feeling depressed
battling with anxiety or panic attacks
feeling stressed
having relationship problems but  are unsure how to move forward
These common problems can occur at any stage in a person's life. For some people they can occur without a clear trigger or reason, while for others they can result from stressful life events or from traumatic experiences. In any case, it is time to consult a Therapist!.
Most emotional problems arise from faulty thinking and the remedy is found in corrective actions. CBT is problem focused and practical, its aim is to help you get better in the long term which is done through changing your unhealthy beliefs to their healthy counterparts. That is the reason why CBT is based on the understanding that by changing how we think about things (our cognitive processes), we can change the way we feel (our emotions), and the way we react (our behaviour). It can help us learn how to overcome negative emotions and behaviours. The intent is to:
Help people clarify their emotions, behaviours and goals.
Identify the unhealthy beliefs that are at the heart of their emotional problems and sabotage their goals.
Dispute them and replace them with their healthier version in order to get better through consistent and constructive action.
Finally, to generalise the change to other areas of life.
The process of change requires repetition, consistency and vigour in the application  of the healthy beliefs. This means you will think and act in accordance with your healthy beliefs even though it will be uncomfortable at first. It is completely natural as emotional change takes time and comes last after the change in thinking and behaviour. Understanding does not create emotional change. You will have to apply what you understand.
Because people are inherently complex and their problems are unique, the therapy is tailored to all clients' individual needs in order to best support them in overcoming the difficulties they are experiencing.
CBT can be conducted together with a range of techniques, such as changing thinking patterns, eliminating negative self-talk, mindfulness and breaking unhelpful behavioural patterns.
In therapy we will discuss your problems and how they are currently affecting you. In doing so, offer you techniques to help you to learn a new set of behaviours, and help you to practice this new skill until it has become embedded. You'll also be given helpful "homework" in the form of practicing your new skills. In the process, you should experience an improvement in your symptoms. The goal of CBT is a relatively rapid improvement and the cessation of therapy within 8 weeks, but each case is unique and the duration may vary from person to person.
I am an experienced MSc level qualified Psychologist (UAM Universidad Autonoma de Madrid). I work with Cognitive Behavioural Therapy and Rational Emotional Behavioural Therapy (CCBT, London).
I combine robust academics with a wealth of practical clinical experience which I obtained during many years of work in the public and private sector in London and Buenos Aires, Argentina.
I use a warm, pragmatic approach and work as a catalyst for positive emotional and behavioural change.
I treat  adults for assessment and psychological therapy at my private practice in London.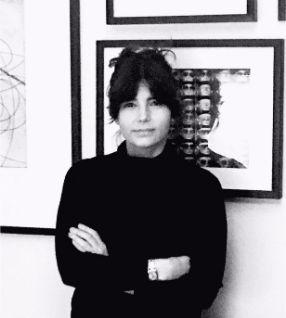 Therapy session £70 per 60 minutes.
Appointments take place in a comfortable and pleasant consulting room:
Earl's Court, (Earl's Court Station, District and Piccadilly Line).
Marylebone, (Marble Arch, Bond Street, Baker Street).
Really professional and great service
I went to see Macarena for most of 2019 and I wanted someone who speaks Spanish but also someone who I can relate with and click. She has truly helped me to improve as a person and has always had time to book me in even in the most complicated periods.
Not only is she helpful but she gives you the tools to keep working and help you to analyse situations.
Compared to most treatment I must say this has been the best one so far.
I truly recommend her and she is also a lovely person.
Excelente profesional
Macarena es una excelente profesional con la que siempre me siento bien, tranquila y en calma y tengo una sensación de calidez cuando necesito ir a verla, lo cual me parece fundamental. A la vez, es firme, profesional y seria con su trabajo. Todas nuestras sesiones me enseñan algo y siento que mejoro por momentos. No solo me ha ayudado con mi motivo de consulta sino que me ha hecho aprender y conocerme mucho más.
Gracias
Durante 6 meses he estado visitando a Macarena, por problemas de ansiedad,
durante la terapia he tenido un trato brillante. Macarena es muy profesional, y te hace sentir a gusto en la terapia.
Gracias a que la terapia era en Español, la comunicación ha sido muy sencilla.
100% recomendada!!
Mi terapia con Macarena
Mi terapia con Macarena a sido muy sanadora para mi. Luego de mucho tiempo volvi a trabajar en mi persona y me di cuenta que tenia mucho trabajo por delante. Macarena me ayudo a ir hablando de cada parte de mi persona y aprender a pensar mejor, encontrando lo que es funcional para mi, entendiendo los componentes de mi persona, y estar mas cerca del plano de la realidad, que sin dudas es lo mas sano. Puedo notar que mentalmente estoy mas fuerte y cuando ocurren episodios, de cualquier tipo, puedo pensarlos, analizar y dar una respuesta mas apropiada y funcional para mi, y creo que de eso se trata y es lo que estoy aprendiendo dia a dia.
Es una excelente profesional
Es una excelente profesional, fui a terapia durante un año aproximadamente y me ayudó mucho para un cambio a positivo en mi vida.
Macarena es maravillosa
La terapia con Macarena fue increíble. Jamás había acudido a ningún psicólogo previamente porque no tuve la necesidad. El año pasado pasé por un periodo bastante duro y triste y gracias a Macarena conseguí aprender las pautas que me sacaron de él. He de decir que desde entonces aplico lo aprendido día a día y que a día de hoy me siento genial y feliz. Macarena es una persona que inspira confianza, muy profesional y que hace todo lo posible para ayudarte a solucionar tus problemas, al menos así fue como yo me sentí acudiendo a terapia. Siempre que alguien me pregunta hablo de ella, ya que la tengo muy presente, te la recomiendo si te sientes perdid@ y no sabes como encontrarte.

Would you like to book a session or simply find out more? Get in touch.
Disclaimer: As is common in therapy, results may vary from individual to individual and no specific outcome can be promised or guaranteed. Your psychotherapist will however, endeavour to accomplish the objective of your sessions to the best of his ability.